Takagi Masakatsu Journal For People
CPRK32
Apr 4th, 2006
Own all of Carpark's first hundred-plus releases with the purchase of the CAK100 Racecar USB!
The digital purchase option does not include the DVD content.
Takagi Masakatsu is one man trying to make sense of the world. He travels the globe recording people's everyday lives, and then returns home to Japan where he delicately molds the everyday into the sublime. A classically-trained pianist, a multimedia documentarian, an art-gallery exhibiting jet-setter, Takagi Masakatsu is clearly a renaissance man of our times. After releasing two CDs and a DVD with Carpark in 2001 and 2002, Takagi returns to us once again with his Journal For People DVD and CD. Lilting piano lines, digitally-enhanced melodies, and sturdily constructed ambient pop tunes comprise the audio. The video features people from all over the world intersecting with Takagifs painterly palette of organic and psychedelic imagery. It's what art at its best is capable of: a sensually gratifying and spiritually healing experience.
Buying Options
Tracklisting
1. Uter 1
2. J.F.P.
3. Uter 2
4. Piano
5. Ketle 1
6. Ketle 2
7. Ketle 3
8. Wonderland
9. Birdland
10. Aqua
11. Waltz
12. Salida del Sol
13. Light Song
Related
Videos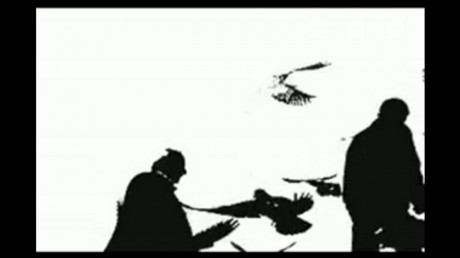 Birdland