Speedy Ortiz Major Arcana
CAK87
Jul 9, 2013
Major Arcana LPs are currently on backorder. While it is still available for purchase, there may be a delay in shipment. You will be notified as soon your order has shipped. Thank you!
Own all of Carpark's first hundred-plus releases with the purchase of the CAK100 Racecar USB!
On their debut full-length, Western Massachusetts' Speedy Ortiz manages a bit of magic by conjuring the spirits of classic American indie rock, while twisting those ghosts into new shapes. It's easy to hear the influences of Helium, Jawbox, and Chavez on this album, as well as nods to their contemporaries including Grass is Green, Pile, and Roomrunner. Sweet vocal harmonies run up against gnarly
distortion, aided by basic, chunky bass parts and heavy, fill-laden drums.
The album was recorded in a few days in November at Justin Pizzoferrato's (Dinosaur Jr., Chelsea Light Moving) studio, Sonelab, a huge space in an old factory in Easthampton, Mass. The sessions went from very early in the day until very late at night, with the band taking its time to experiment. Pizzoferrato's collection of old distortion pedals were utilized on both the record's guitars and vocals.
The theme of the occult and the supernatural runs deep through Major Arcana, inspired by singer-guitarist Sadie Dupuis' reading on black magic. Dupuis' sometimes knotty and abstract lyrics bring to mind fellow wordsmith Stephen Malkmus, while referencing horror film tropes, chemistry, and neuroscience. Major Arcana's literal translation is "major mysteries," a phrase from tarot cards. "I don't write in a narrative way and am more concerned with use of language than meaning," Dupuis says, "so I like the open-endedness of the title and the way it invites interpretation."
Buying Options
Tracklisting
1. Pioneer Spine
2. Tiger Tank
3. Hitch
4. Casper (1995)
5. No Below
6. Gary
7. Fun
8. Cash Cab
9. Plough
10. MKVI
Related
Listen
Videos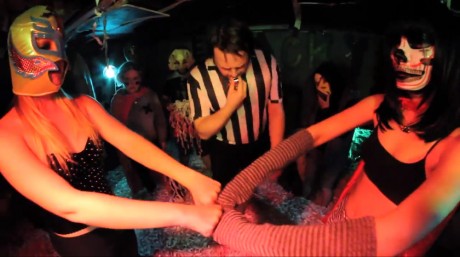 Tiger Tank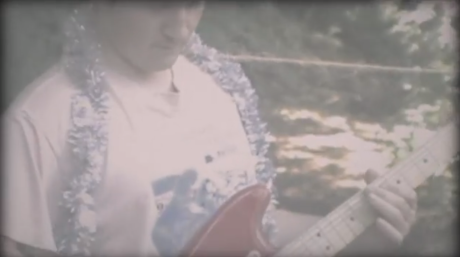 No Below